Restorative Circle Process
Leading groups through Restorative Dialogue in Pennsylvania
Restorative Circle Process facilitators guide your group from dysfunction and hurt to reconnection and hope for your future together.
Are you experiencing the pain of conflict in your organization, team or group and don't know if it's possible to move forward?
Our trained facilitators can help guide you to communicate effectively and find healing for your group through restorative circles.
The Restorative Circle Process
Circle Process is a proven method of guiding groups through constructive communication while they sit in a circle. It is designed to give every participant a voice, reveal connections & differences, and engage participants in all their dimensions (emotional, physical, mental, and spiritual).  The circular structure slows down the usual pace of dialogue and ensures that the conversation is respectful, reflective, and productive.
Restorative circles support healing among groups of all shapes and sizes including:
Congregations

 –

leadership teams, classes, small groups
Businesses

–

workplace staff, managers, leaders and volunteers
Community

 –

neighborhood, coalitions, community development projects, town hall meetings and others
Government

 –

leadership teams, agencies, departments, project development, town hall meetings
Schools & Universities

–

leadership teams, faculty and staff teams, classes, student groups
Any other group

 –

willing to sit down to speak, listen and take one step in a difficult conversation.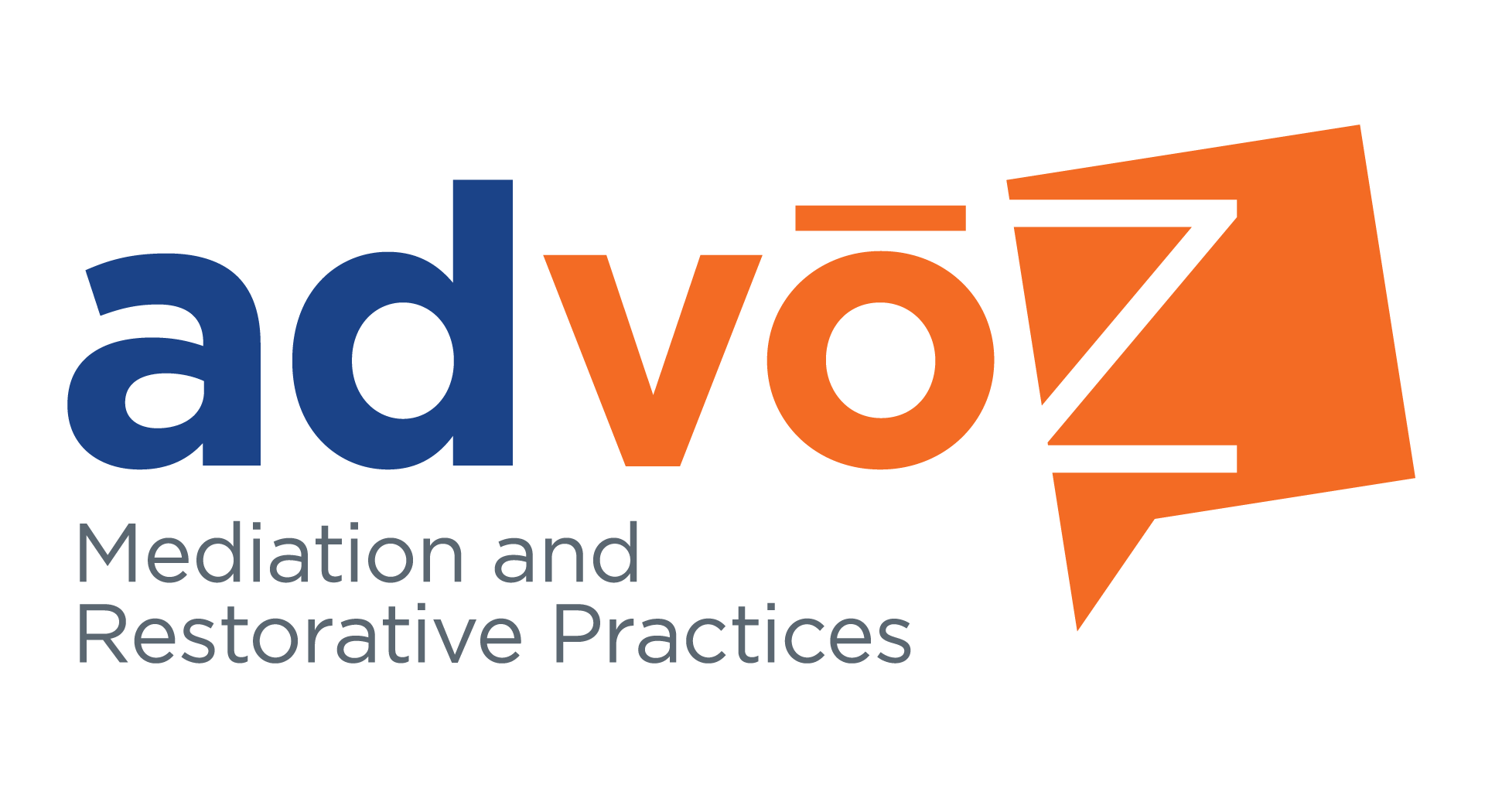 What makes Circle Process effective?
Restorative justice principles address conflict and harm inclusively and relationally
Helps to build group ownership and accountability for outcomes
Helps to address harm transparently in an organization context
Enhances safety to share honestly around tough situations
Provides equal voice to all participants
Contact Us
Request services with this form or call us (below) to describe the situation. We will ask a series of questions to discern the "fit" of facilitation needed and the possibility of online or in-person dialogue.
Prepare
We will schedule one-hour intro meetings with major parties to better understand their specific concerns and prepare them for a joint process. Following that meeting, we will report our findings and schedule your joint circle.
Meet!
Experience the Circle Process with your group of 5-25 participants to make space for and move forward with a shared understanding, empathy, and intentions for the future.
Evaluate
Advoz staff invite evaluation feedback from participants and a follow-up meeting to consider next steps.
Make peace within your group today!
Hurt and dysfunction don't need to hold you back. You can experience a thriving dynamic in your group! Let us help you get there.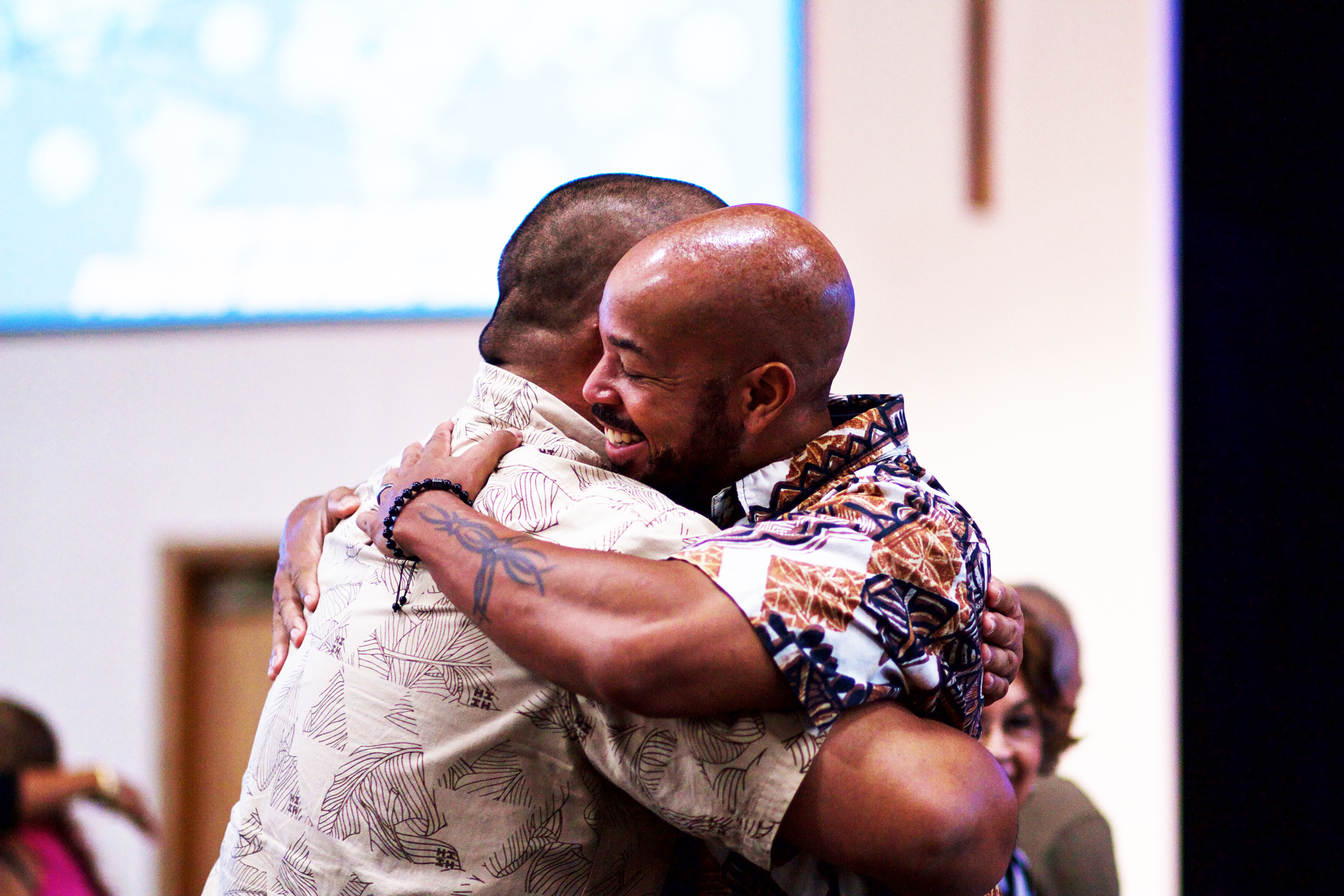 "
It feels good to talk to one another, to listen, and to get a chance to have a voice in front of the whole group.

"

Circle Process participant
You can also call or e-mail to find out more:
Phone: (717) 397-2404, Monday-Friday, 9 AM – 4 PM.
Email: krista@advoz.org
Advoz does not discriminate on the basis of race, color, national origin, religion, sex, sexual orientation, gender identity, disability, or age. Advoz does not retaliate against persons who file a complaint about discrimination or participate in a discrimination proceeding.
Find Resolution and Healing
We believe there is always a possibility of restoration. Let us help you create it.
Advoz: Mediation, Restorative Justice & Training in Pennsylvania