Volunteer with Advoz
Become a trained Mediator or Facilitator for Restorative Justice
Empower others to resolve disputes and to repair the harm caused in crime by becoming an Advoz volunteer! 
Become an Advoz Volunteer
Advoz's success in reconciling work depends on the unique talents, experiences, and time investments of people like you.
Our mediators and facilitators are highly trained volunteers, and our outreach depends on community connections like yours. We welcome your own interest in:
Mediating family and other disputes
Facilitating restorative dialogue between crime victims and offenders (generally juveniles)
Helping to coordinating requests for service
Organizing Advoz community outreach, events and trainings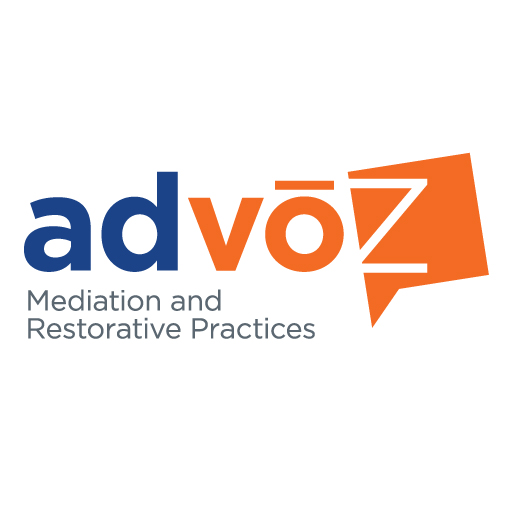 When you volunteer with Advoz, you are part of the resolution and reconciliation in Lancaster County and beyond.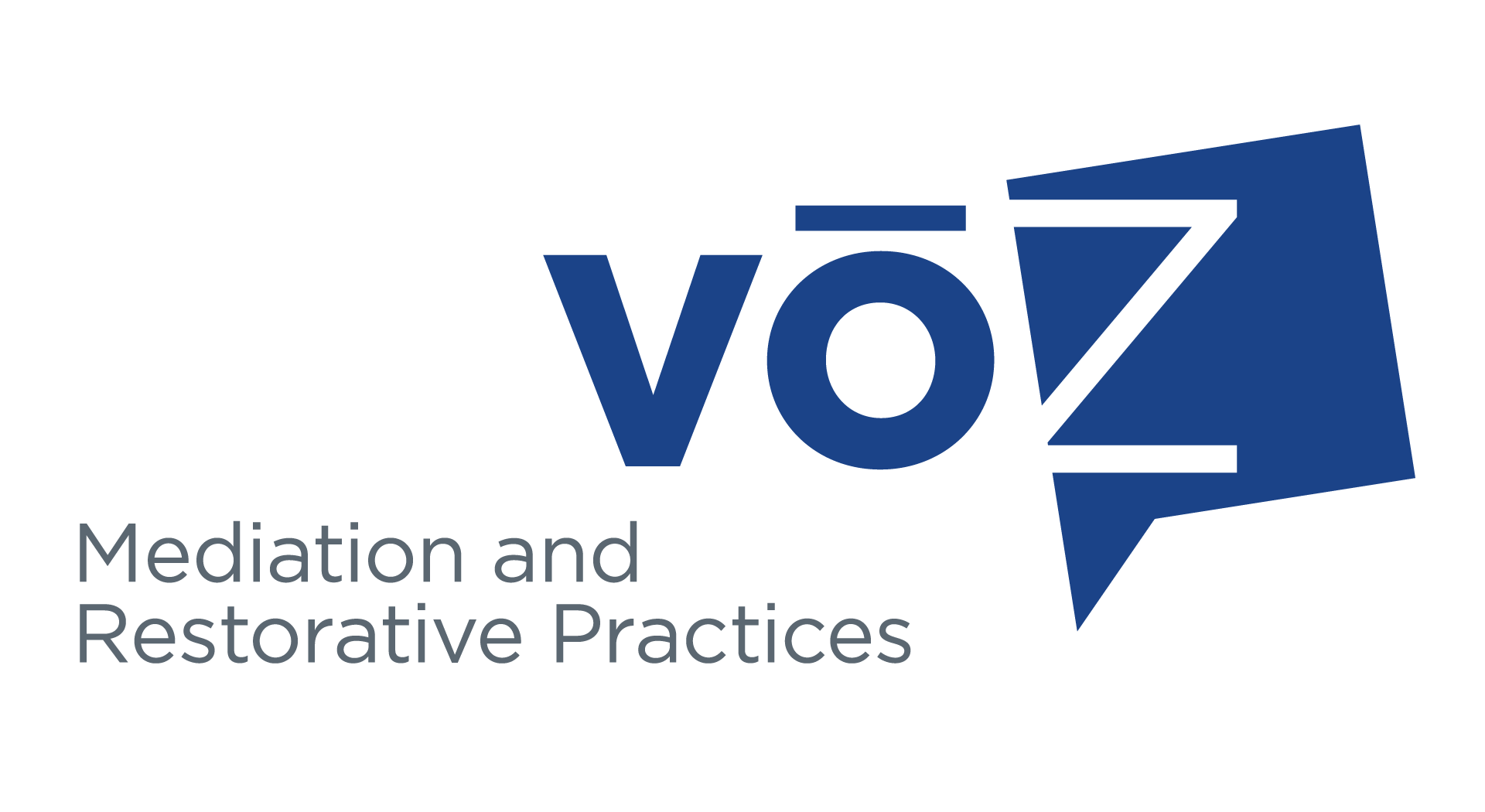 Steps to Become an Advoz Trained Facilitator
Once you go through our Advoz training, you can apply to become a facilitator. Here are the steps to becoming a facilitator below:
1. Learn
Learn in Conflict Communication and Culture
2. Apply
Complete an Advoz application and submit background checks.
3. Train
Train in Specialized Course: Mediation, Restorative Justice, Group Facilitation (Circle Process)
4. Practice
Practice as Observer / Co-mediator
5. Facilitate
Facilitate 1-2 a Month and complete 10 Hours of Continuing Learning Each Year
6. Lead
Lead Co-mediation with Newer Mediator and Provide Feedback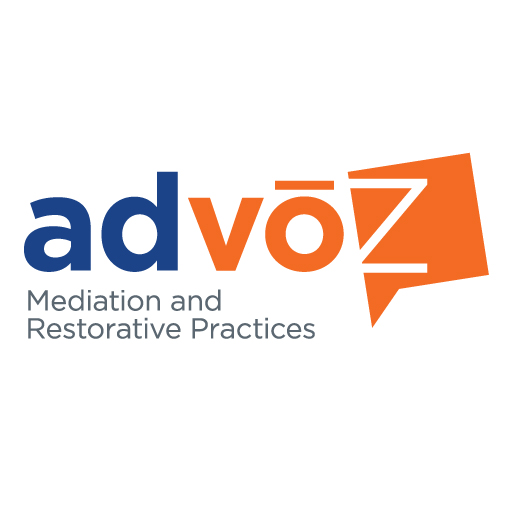 Want to help Advoz expand mediation and restorative practices in our communities but 
not

 
mediate? 
When you've completed the application and had confirmation from staff to proceed, complete the ethics/confidentiality statement and two background checks.
Advoz expects all volunteers to adhere to a code of ethics and confidentiality and submit two background checks every three years: 1) a criminal background check and 2) child abuse clearance. Please note that a criminal record is reviewed on a case-by-case basis and does not necessarily disqualify an applicant from applying. Here are the steps:
Fill out, sign, and send this ETHICS & CONFIDENTIALITY STATEMENT click here (pdf) and send to Office@advoz.org or 8 N. Queen St., #210, Lancaster, PA 17603.
BACKGROUND CHECKS: the following background checks are required for Advoz staff and volunteers: 1) criminal background check and 2) child abuse clearance. Both can be filled out online using the links below. If you prefer to print and return them, please contact office@advoz.org for assistance.
Fill out a criminal background check:
If you have lived in Pennsylvania for the past 10+ years, fill out a PA STATE CRIMINAL BACKGROUND CHECK by clicking here.
Click <NEW RECORD CHECK> for Volunteers Only
You will be taken to a page of information. At the bottom, check the box and "accept." Follow instructions from there.
Click on "Certification Form" which will generate a document.
Should the Status show "Pending," there may be a backlog requiring you to check back at a later time. A request should not remain in pending status for more than 24 hours. If it does, call the PATCH Help Line at 1-888-783-7972.
If you have lived outside of Pennsylvania in the last 10 years, register for an FBI background check appointment, including fingerprinting, at www.Identogo.com or call 1-844-321-2101 and listen to the options menu.
Cost is $23.85 for Advoz Employees (Service code 1KG756) and $22.60 for Volunteers (Service code 1KG6ZJ).
See FBI Fingerprinting (pa.gov) for more information.
A prior clearance is acceptable dated in the last three years.
Under Online Submission, click the embedded link
If you have already completed this, click in the Child Welfare Portal, if not, select CREATE INDIVIDUAL ACCOUNT
You will be prompted to create a unique username ("Keystone ID").  Fill out all fields.
Save and send completed forms either via Email as a PDF document to Office@advoz.org, or print/mail to 8 N. Queen St., #210, Lancaster, PA 17603. Feel free to contact us at Office@advoz.org or (717) 397-2404 with any questions. We can send additional instructions.
Intern at Advoz
Interns are an integral part of our work
As an intern, you see behind the scenes of a unique set of programs while gaining organizational skills in a small, energetic staff team with other volunteers. For maximum benefit to you and the organization, we encourage for-credit internships of 4-9 months at 10-15 hours per week (unpaid), but other arrangements are not unusual. The most common internships are:
Program Operations, learning to coordinate and facilitate conflict resolution and restorative justice situations as part of a staff and volunteer team.
Communications and Outreach, learning to tell the stories of our transformative programs to the wider community unfamiliar with power of mediation and restorative justice.
You can make a difference in Lancaster County.
By completing Advoz trainings, volunteering your skills, becoming a facilitator or interning with Advoz – You are bringing the skills and components of peace making into our community, culture and lives. 
Become a part of the impact of changing lives through mediation & restorative justice!
Apply to be a Volunteer Facilitator/Mediator
The time, talents, and wisdom of volunteers are key to our community's learning, resolution, and restorative healing through  Advoz dialogue programs.
Use the application below to share your background, interests, skills, and reasons for joining our team. We look forward to following up with a conversation about how you might most effectively contribute to this work.
Go ahead and let us know you want to volunteer and even facilitate!