By Sara Crouch, Program Intern
Restorative justice is first and foremost a process, rather than an outcome. That's one of the major lessons that I learned as an intern with Advoz this fall. As someone used to learning new skills quickly, it took me a while to understand that being a facilitator requires constant learning and practice. These aren't skills I can pick up by just attending a training, but a whole new way of approaching conflict and reconciliation which you adopt over time.
My three months with Advoz was a great opportunity to work with the passionate Advoz team. I strengthened my writing, outreach, and office skills and developed my teamwork and collaboration abilities.
More importantly, I attended Advoz's trainings in conflict, communication and culture, restorative justice and mediation. These were definitely the highlights of my experience. I learned to be a better listener, a community facilitator and an impartial mediator. Above all, I learned about myself and how I approach conflict and relationship.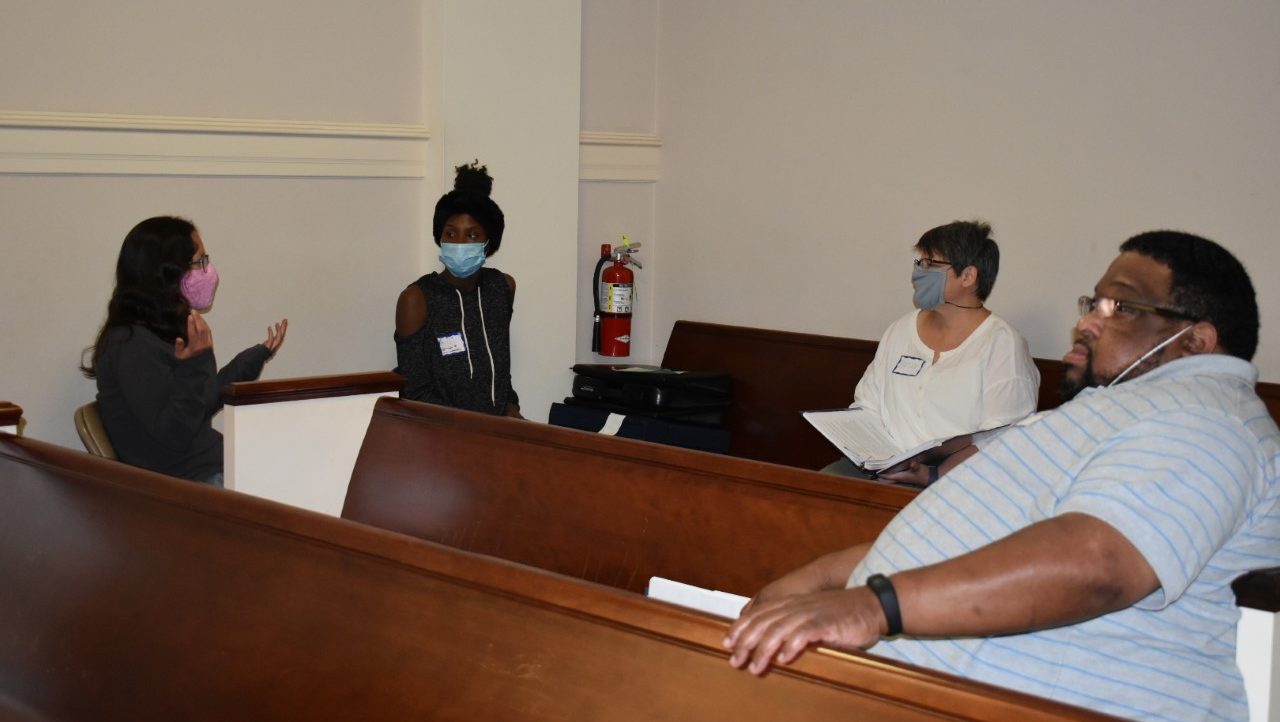 Advoz's trainings broadened my capacity to actively listen and engage in constructive conflict with friends and family. They expanded my abilities to facilitate conflict transformation and restorative practices with others. These are life skills I know I will use in my future peacemaking work.
It was particularly exciting in my last month to apply my newly shaped skills as a volunteer facilitator with the restorative justice team. This experience was a lesson in just how much of this work is a process – and not outcome.
During my first case as a restorative justice facilitator, I felt pretty confident going into my introductory meeting with the youth offender. I just finished the training. I had all this practice in active listening and paraphrasing. I had done pretty well in role plays. As I looked over my manual, I figured this was as prepared as I could get.
We started the meeting. I introduced Advoz and confidentiality, and the meeting outline like a pro, and then we moved to hearing the youth's story. I asked my first question and… my brain went blank. I couldn't think of a follow up question. I knew what needed to be drawn out but wasn't sure how to articulate a question. Luckily, my co-facilitator did, and the meeting ended successfully with the youth wanting to take accountability for his actions.
At first, I was disappointed in myself for not asking more questions, or forgetting part of the meeting. As I apologized to my co-facilitator, she assured me that it was a very successful meeting, and she told me the same thing after the next two sessions. After hearing more facilitators' stories, seeing my co-facilitator at work, and noticing my own improvement from just one case, I realize that this work is not something you can just pick up one day. It's building restorative habits in listening and perceiving other people.
I am so inspired by the facilitators I've met at Advoz. Not only are they facilitating restorative understanding between parties, they are also engaging in life and relationships restoratively. I now see each facilitation as an opportunity to witness reconciliation and the power of human goodness, while also learning about my own strengths and weaknesses.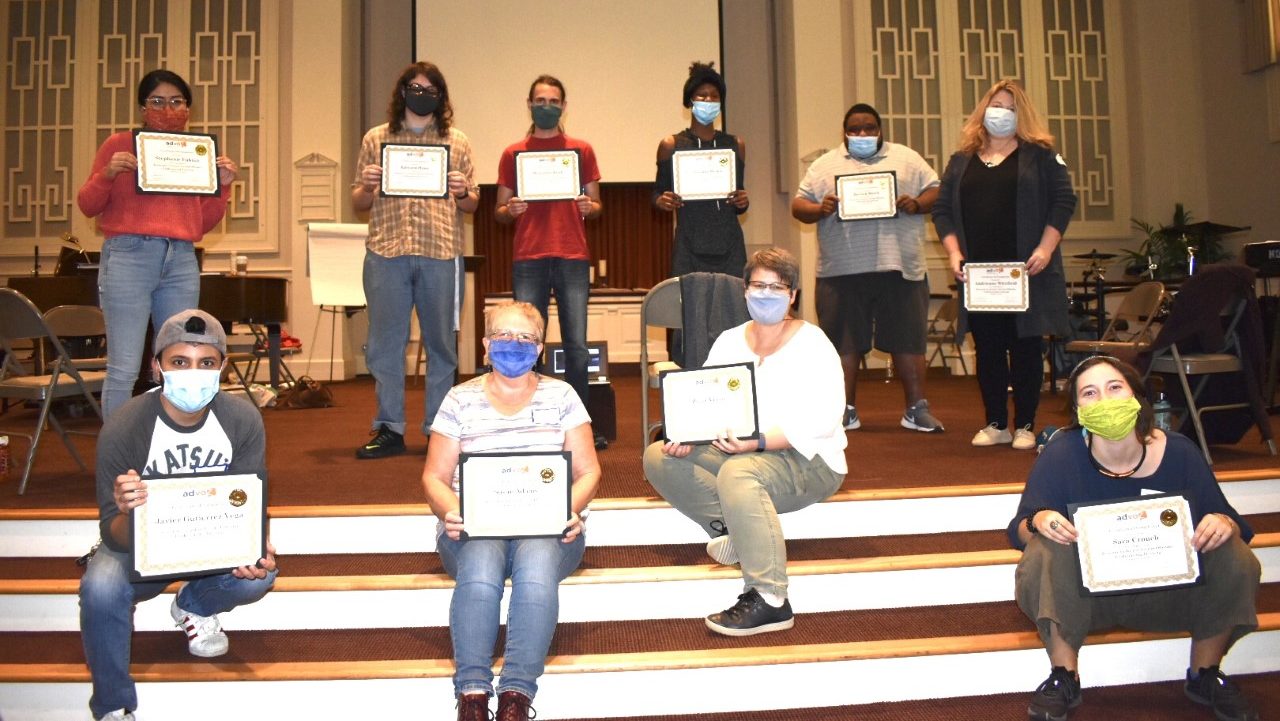 The other discovery I made is that Advoz's impact cannot be measured in the number of cases completed or the number of circles held. The greater impact of Advoz is in sharing a different way of viewing conflict, harm, and communication with the community. Even if everyone can't attend an Advoz training, the services open eyes to a different, more empathetic way of addressing harm and conflict than is common in our society.
Interning at Advoz, I was so encouraged by the number of community members who expressed their whole-hearted support for Advoz's work and invested in building peace in the Lancaster community. If there is one thing that shows Advoz's deep impact, it is the incredible passion and devotion shown by those most engaged – staff, volunteers and other community partners.
As I end this journey with Advoz, I feel empowered to continue using restorative practices in my own life and to take up Advoz's mission of transforming conflict through face-to-face dialogue within my own community.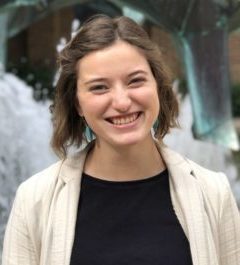 Sara Crouch is in her final year at Long Island University Global studying Global Studies with minors in Arts & Communications and Spanish. During her free time, you can find her hiking, reading, and traveling. Upon completion of her BA, Sara plans to obtain a Master's degree in Peace and Conflict Studies, and pursue a career in peacebuilding work.