By Melisa Betancur
A phone call is easy to underestimate. Through my work at Advoz, I learned that a phone call is enough to help build transparency and trust with victims of crimes. The power of empathy flows during these conversations, and I feel the vulnerability in the victim's voices.
I was a Youth Ministries graduate, but I did not interact with "juvenile offenders" until I came to Advoz. Doing restorative justice and mediation brought me in contact with a lot of different people — youth and adults — and gave me the opportunity to help facilitate the healing of youth, parents, and families who've experienced brokenness.
I feel blessed to be a part of the Victim Offender Conferencing Program at Advoz this year—both as an office team member and as one of the conferencing facilitators. One of the most impactful aspects of my job is reading the Victim Impact Statements. Reading a piece of their stories, when they are provided, reminds me how important it is to build empathy.
I discovered that empathy comes easier for some youth than it does for others, and our job as facilitators is to give a gentle nudge in the right direction. In other words, when challenged with objections from young people regarding the severity of their crimes, knowing how to ask the right questions or how to push back on these objections is crucial to help build their understanding of victim empathy.
Reflecting on my time at Advoz, I am reminded of the power of empathy in our office as I give phone calls to victims. The purpose of our initial calls is to gauge the victim's willingness on hearing updates regarding the juvenile who harmed them. Many times, neither myself at Advoz nor Victim Witness Services is able to get in contact with some of these victims. Interacting with victims of crimes, even if it's just over the phone, is not to be taken for granted.
I am thankful for the cross-cultural interactions I take part in during my phone calls and meetings with Spanish speaking victims and parents. The ability to communicate with people from other cultures allows Advoz to expand the demographic that we serve.
As I move forward with Advoz, it's easy for me to remember our mission, the mission that brought me in the door: transforming conflict through face to face dialogue.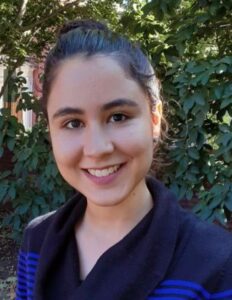 Melisa Betancur is a program assistant at Advoz and in a year-long service-learning partnership with the Shalom Project in Lancaster. She was born in Colombia, South America and grew up in Northern New Jersey, earning her BA from Eastern University in 2019.